Brisbane TERRACOTTA ROOF RESTORATION
Terracotta Roof Restoration & Repairs
We specialise in terracotta roof restorations and repairs in Brisbane including:
Repairing and replacing broken terracotta tiles.
Cleaning and restoring tiles that are faded or covered with moss/mould.
Clean Deal Roofing specialises in terracotta roof cleaning and restoration. To ensure that your roof is left looking like new, adding value to your home, we follow a specialised procedure to ensure that your terracotta roof receives a high quality, professional finish that will be able to withstand our Queensland weather.
Why do terracotta tiles roofs require cleaning?
Terracotta tiles are made from clay which is a natural material. Mould and lichen can be attracted to moisture on the terracotta tiles. Moss and lichen can grow on the tiles, which if left, can inhibit the flow of rain water draining from your tiles which can compromise the condition of your roof over time. A build up of mould and lichen on your terracotta roof is not only unattractive but should be treated promptly to ensure that your terracotta roof is maintained.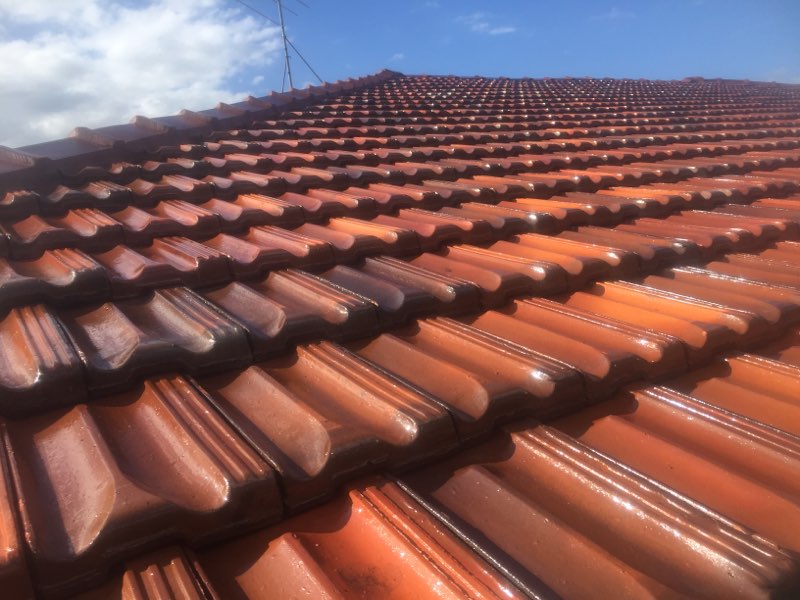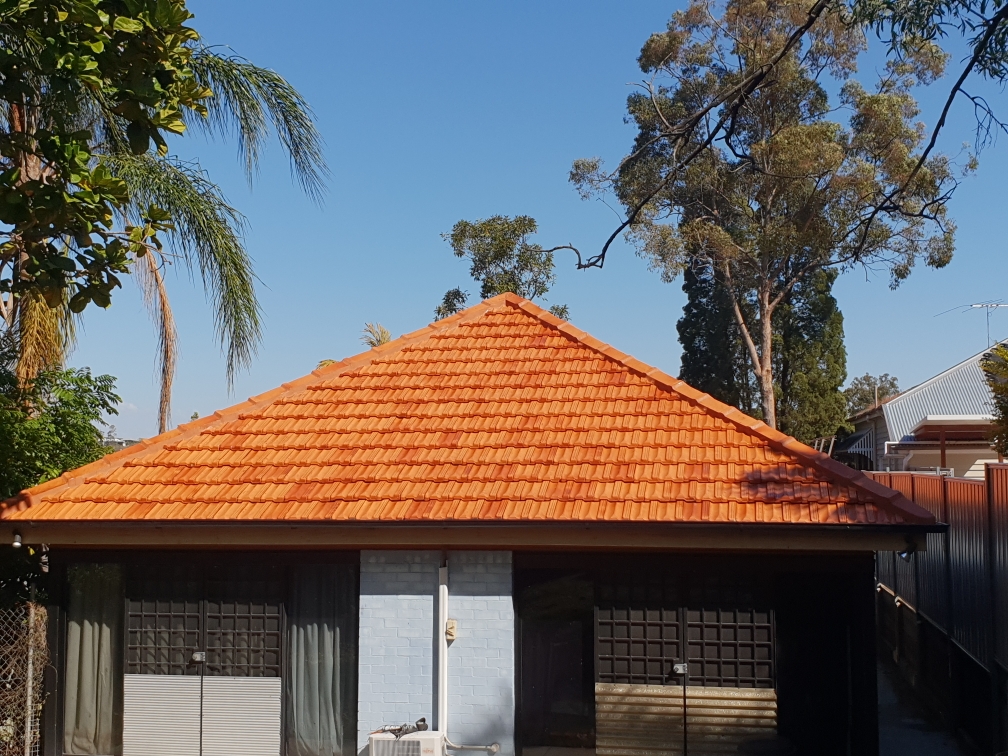 Process for cleaning, repairing and restoring terracotta roofs:
Terracotta tiles are finished with a special glaze after tiles are cleaned which ensures that
1) Inspection – Our qualified tradesman carry out a thorough inspection (they have been trained and know how to go on a roof without damaging your tiles) and will check for any issues. We will then sit down and discuss what we have found, using photos.
2) Repair or replace broken tiles.
3) Repoint – where necessary.
4) High Pressure Clean: Terracotta tiles are then cleaned using a high pressure hose (with a PSI of 3000-4000) to remove mould and lichen. Once the mould and lichen is removed the natural colour of the tiles will be restored.
5) Silicon Coat – A silicon coat/s is then applied to help protect your roof and prevent algae, mould and lichen from regrowing on your roof.
I have been very happy with the professional service offered to me by Clean Deal Roofing regarding the recent restoration of my Terra Cotta Roof.  The result has been simply outstanding.  The restoration has given the house a complete "facelift."  It looks like a brand new roof.
Location
Brisbane Northern & Western Suburbs, Ipswich, Beaudesert & Southside
Store Hours
Monday – Friday: 8am – 5pm