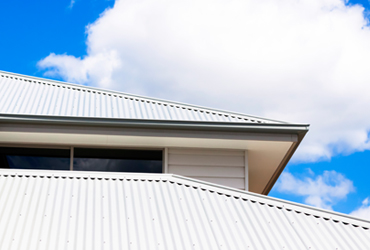 At Clean Deal Roofing we can repair, clean and paint your metal roof to make it look like new again!
We specialise in repairing and repainting:
Corrugated Iron Roofs
Colorbond Metal Roofs &
Zincalume Steel Roofs
Why repaint your metal roof?
Repainting your metal roof can give new life to your home or give it a completely modern face-lift. Repainting will protect your metal roof against rust when the protective coat or paint has worn off a metal roof. Without proper maintenance rust can settle in affecting either the screws or the surface of your roof which potentially can result in permanent damage.
What kind of paint do we use on your metal roof?

We use Dulux Roof & Trim paint which is a high-performance, 100% acrylic paint. Dulux Roof and trim is suitable for all types of metal exterior roofs including ColorSteel, Colorbond and galvanised iron. It is also suitable for plastic trims, structural metals, timber fascias and masonry. This paint has been specially formulated by Dulux to match the semi gloss sheen level which matches the Colorbond colours and additionally the paint enables the water to be collected safely for drinking. This quality paint also comes with a *15 year Dulux guarantee against blistering, flaking or peeling.
Clean Deal Roofing is a Registered Roof Applicator with Dulux.
See Certificate of Registration.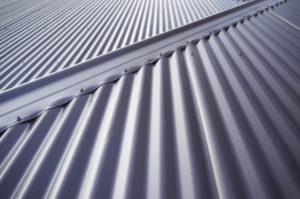 Checking Your Metal Roof
Clean Deal Roofing will:
1. Inspection – Inspect your roof
2. Replace Screws –  any rusted or damaged metal screws where necessary.
3. Clean Roof – Pressure clean your roof at 3000-4000 PSI to remove any mould, or dirt from your roof.
4. Paint Roof – Will paint your roof using Dulux Roof and Trim. This is a two coat application. Note: Dulux Roof and Trim is a self-priming paint so there is no need to apply primer before painting as this is an all-in-one paint.
Qualified Tradesmen
Our tradesmen are professional and qualified experts ensuring that your roof is completed professionally every time.
Additional Information
*See Dulux's Roof & Trim product page for more information about the 15 year guarantee.